Join Us For Worship
At First Presbyterian Church we believe that it is important to think the faith, feel the faith, and live the faith. Therefore, we strive to design a traditional worship service that will engage your head, heart, and hand, regardless of your age.
Come join us for worship and feed your soul upon the Word and in community.
NEW TO WORSHIP?
Welcome! We are so glad you are here!
First things first – are a pretty laid back group of people. We enjoy worship, we enjoy laughter, we enjoy visiting and learning about each other, and we enjoy God!
Safety Protocols in a Season of COVID
We know that some are not be ready or able to gather in person, and that's okay. We will continue to offer online worship and educational opportunities.
We are committed to providing a safe environment, especially while COVID-19 is still active in our community.  We do ask all people 5 years and older, unless there is a medical reason, to continue wearing masks for worship.
While we know fully vaccinated people have been given the green light by the CDC to go about without masks, we are also sensitive to the fact that not everyone in our community is eligible for the vaccine yet.  One way we care for each other is to continue wearing masks until all have the opportunity to be vaccinated.
Our session reviews this decision every month based in the best medical advice and data for our community.
Parking & Finding My Way Around
Parking:
18th St. Parking:  This is our main lot for Sunday worship.  You can enter off of 18th St. between F St. & G St. Handicapped spots are the first spots on the two outside aisles.
F. St. Parking:  this is right across the street from our 18th St. Parking, enter off of F. St. between 18th & 19th streets.
G. St. Parking:  If you are coming to the office during the week, this is the easiest lot to use.  Accessed from G. St. between 17th St. & 18th St.
17th St. Parking:  Located across the street from the main office entrance, this lot is on the SW corner of 17th & G. St.  Enter through the alley on 17th St.  It looks like it belongs to the duplex next to it, so don't be fooled!
Looking for the Sanctuary?
If you enter the building through the East Entrance (off the 18th St. Lot), come up the steps, through the door, and turn left.
If you enter the building through the West sanctuary doors (SE Corner of 17th and F St.), you're there!
If you enter the building through the Main Office Entrance (on 17th St., near the G St. Lot), go straight until you can't, turn right, pass through the blue connecting hallway, then left, then right.
Looking for Great Hall?
If you enter the building through the East Entrance (off the 18th St. Lot), come up the steps, through the doorway, and turn right, then left, then right again through the blue hallway.  Great Hall is just past the water fountain.
If you enter the building through the Main Office Entrance (on 17th St., near the G St. Lot), Great Hall is straight ahead.
We are a "Come as you are" kind of church. You'll find people in suits and dresses, and people in jeans, shorts, and t-shirts. So be comfortable!
We WELCOME children in worship!  They are a gift from God and where better to be than in the midst of God's people?  We do recognize that younger children can be sometimes squirmy and are not always the quietest of worshipers – and that's OK!  We also recognize that sometimes parents are more anxious about their children's antics than other worshipers, so if at any time you feel you want to step out to attend to your child or give them a break, we do have a COMFORT ROOM.  It is located outside the North sanctuary doors (the ones at the front of the church).  Just exit those doors, walk down the hallway, and it is the first door on the right.  It is not staffed; however, we do stream the worship service into that room, so if you need to step out for a short time, you can still be a part of the worship.   If you prefer not to exit the front of the sanctuary (don't worry – we are used to that being used during worship) you can exit the rear of the sanctuary.  Just ask one of our ushers at the back of the sanctuary if they would show you the way.
Suggestions:
Sit toward the front of the sanctuary where it is easier for your little ones to see and hear what's going on.  They tire of seeing the back of other people's heads!
Feel free to explain the parts of the worship service to help them understand what's going on.  There are pictures next to each part of the service in the bulletin to help your child know what we're doing.
Sing the hymns, pray, and voice the responses with your child.  They learn by copying you!
If at any time you do need to leave the service with your child, feel free to do so and know what we encourage you to come back.  As Jesus said, "let the little children come to me."
What Happens When You Arrive
** Below is what you can expect in "normal" times.  As we regather during this time of the COVID pandemic, please click the  "Safety Protocols" tab above.
——————–
When you come, you will be warmly welcomed by our greeters, and handed a bulletin, which will tell you about what happens during worship, and about other events going on in the life of the church.
You are welcome to sit anywhere!  No one will look at you funny if you are "in their pew."  However, they may introduce themselves and welcome you.  
During the announcements everyone is invited to fill out a CONNECT CARD (in your bulletin).  These cards help us know who is with us, to follow up with guests with a more personalized welcome, sometimes people write down prayer requests, and you can even use it to let us know what you're interested in or what questions you have.  We pick the cards up following the sermon.
We encourage you to put down your contact info if you are comfortable with that.  We don't share information with anyone.  You will NOT be asked to stand up and introduce yourselves to the congregation!
We do enjoy a short "Passing of the Peace" time during worship, when we greet those around us.  Don't be surprised if people notice someone new and come over to introduce themselves.
Accessible Worship & Bulletins
A Guide
When you're new, it's nice to have a guide so you know what's going on.  The bulletin will guide you through the worship service.  You can scan the QR code on the pew if you'd rather use a digital bulletin.
Standing/Sitting
When you see an asterisk (*) in the bulletin that indicates that you may stand if you wish / are able.
Speaking Together
Bold print in the bulletin indicates where we speak in unison.  Don't know one of our traditional prayers?  No problem – they're included in the bulletin.  We come from different faith traditions and some from no faith tradition, so we recognize that what is traditional for one may not be for someone else.  You may join in or not as you wish.
Symbols
You'll notice symbols beside every section of the bulletin.  These symbols sometimes make it easier for children, individuals with autism, and even people losing cognitive functions, to know what is going on and to follow along.
Singing
We use a hymnal called Glory to God, located in the pew racks.  Hymns are indicated with a number located at the top of the page.  (This is different from the page numbers at the bottom of the page.)
Don't want to sing?  That's OK!  Some of our attendees sing with gusto, others prefer to just enjoy other's singing.
Closing Music
After the benediction (the closing words and blessing), many people choose to stay seated for the postlude.  You are welcome to stay and enjoy the music, or leave as you need or desire.
We receive an offering at every service.  This is an opportunity for those who wish to contribute toward the ministry of the church, or to give in gratitude for what they have received.  As a guest, please do not feel obligated to give unless you feel so moved.  Many of our members give electronically or by text, and we have an offering box near the two main exits from the sanctuary, so people can give as they exit.
You can also give online
Communion involves sharing a common loaf of bread and cup, and we retell the story of Jesus' last meal with his disciples, and then share that bread and juice with all who are present.  The language of communion sounds strange to those who did not grow up with it.  We talk about the bread being Christ's body broken for us and the juice being Christ's blood shed for us.  Presbyterians do not believe that the bread and juice of communion are the actual body and blood of Christ.  We do believe that Christ is truly and really present through this sacred meal, to strengthen us and guide us.
We use Udi's White Sandwich Bread, which is gluten and corn free, and Welch's Grape Juice. (Due to COVID, we are currently using individually wrapped communion elements which will be handed to you as you enter the sanctuary.  They also are gluten and corn free.)
We offer what is called "open communion."  That means that everyone, without exception (age, membership, understanding, etc.), is welcome to participate in communion.  It is offered on the first Sunday of the month at our 10 am service.
Mobility & Hearing Accessibility
MOBILITY ACCESSIBILITY
In the East Entrance, there is a lift on left side of the gray wall that will take you to the main level.
There is a lift to Great Hall.
At the Main Office entrance, there is a ramp to access the building.
The elevator is located near the sanctuary.
HEARING LOOP
The sanctuary, Great Hall, and Fellowship Hall are all equipped with a hearing loop to aid those with hearing difficulties.  If your hearing aid is equipped with a telecoil (T-coil), have your audiologist activate it, and you will be able to switch your hearing aid to t-coil and the sound system will broadcast directly to your hearing aid.
We also have some portable hearing devices equipped with t-coils.  Just ask an usher to get one for you.
If the church services are canceled due to winter weather, information will be posted on:
Worship Online, TV & Phone
Looking for worship options you can access remotely?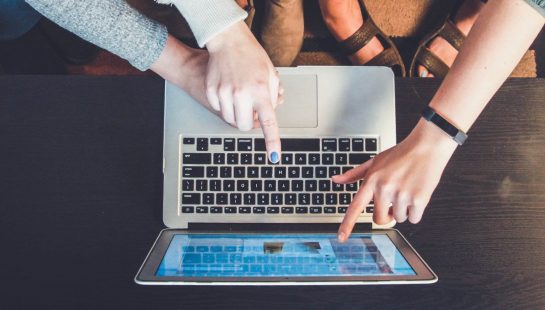 Worship Services
Click the image for info on our online weekly worship, communion, and prayer services.
Sermon by Phone
Yes - you don't need modern technology to listen to our sermons!
Call 402-200-4940 and it will play automatically.
Watch on TV
Our worship services are broadcast on Lincoln's Spectrum Channel 1302 Thursdays at 8 pm and Fridays at 1 pm.
Worship In-Person or Online
We'd love to get to know you. Join us for our next inter-active service!
Sunday Morning In-Person Worship (English)
10:00 AM Sanctuary
Sunday Morning Online Worship (English)
10:00 AM Facebook.com/FPCLincoln
Sunday Worship (Nuer - Sudanese)
12:00 PM Sanctuary
Wednesday Evening Prayer (English)
7:15 PM Facebook.com/FPCLincoln