COVID-19 Precautions for Worship & Groups
What to Expect
In-Person Worship, Classes and Activities
We know that some of you may not be ready or able to gather in person, and that's okay. We will continue to offer online worship and educational opportunities.
As we resume in person gatherings, we are committed to providing a safe environment, especially while COVID-19 is still active in our community.
Below you will find BASIC SAFETY protocols, as well as safety protocols for:
WORSHIP, COMMUNION, and SMALL GROUPS AND CLASSES.
Out of an abundance of love for others:
While on Church Grounds
Masks are required at all times by all persons ages 5 and older.  Please wear a mask that covers from your nose to your chin. If you forget your mask, masks will be available for you.



Maintain at least six feet distance between family groups.



Make liberal use of our hand sanitizing stations.



Do not shake hands, hug, etc. but visit and talk maintaining safe, social distance.



Do not consume food or drink, with the exception of the 8:30 am Sunday Communion Service.



If you do not feel well, please stay home for your own and other's comfort and safety.



Sanitizing wipes will be in all restrooms, so those who wish may wipe down touchpoints before using.
These precautions are required for all worship services, classes, and small group meetings, whether church sponsored or sponsored by outside groups.
Morning Worship
@ 10 AM IN THE SANCTUARY
@ 10 AM ONLINE WORSHIP ON FACEBOOK.

@ 12 NOON SUDANESE WORSHIP IN THE SANCTUARY.

In addition to following the Basic Safety Protocols
Volunteers will greet you at either the East Entrance (off 18th St.) or the West Sanctuary Entrance (off 17th St.)
Worship bulletins will be in the pews.  Please sit only where there is a bulletin, as they are placed to maintain six foot distancing between family groups.  When in doubt, please keep 2-3 seats between you and the next family group.
Singing will be limited to soloists.
For many, being able to see the lips of a person speaking or singing greatly aids comprehension, therefore worship leaders will be unmasked while speaking or singing.
Offerings can be given online or deposited in locked boxes at each exit from the sanctuary.
To avoid congregating and congestion, we'll be foregoing the greeting line after worship.
Communion Hybrid Service @ 8:30 am
Meet in Great Hall in person or join via Zoom.

Those who wish to participate in person:
We will follow all Basic Safety Protocols.
Meet at 8:30 am in Great Hall.
Volunteers will guide you to a seat, abiding by our six foot social distancing guidelines.
Pre-packaged, individual Communion elements will be provided for you.
When we take communion you may remove your mask.  Please put your mask back on after you have partaken of the elements.
Those who wish to participate online please click the zoom communion link below.
Zoom Communion Link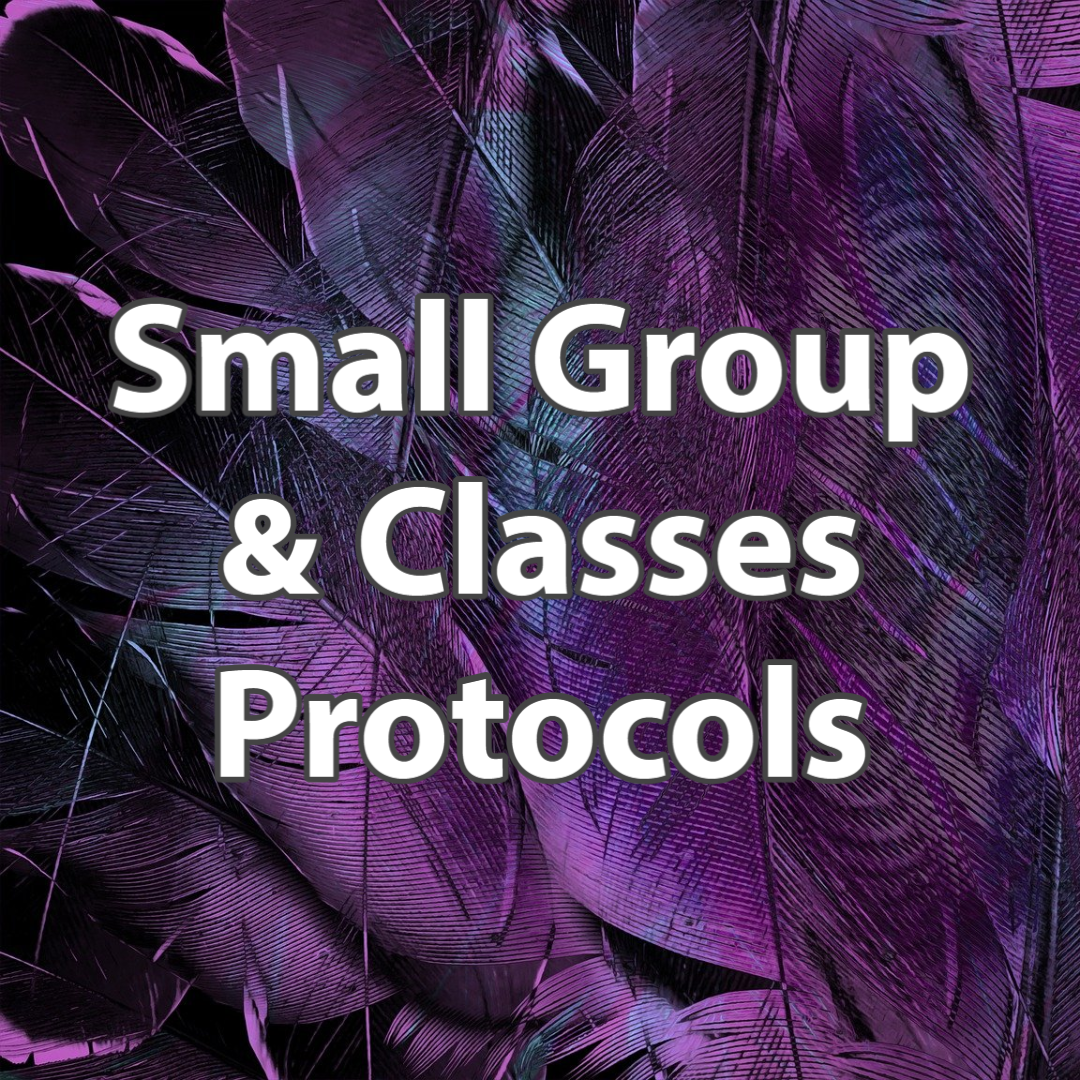 Small Groups and Sunday School Classes
Small groups and classes will all follow the basic safety protocols.
Small groups may begin meeting in person.

In-Person Sunday School Classes will resume Sunday, April 11.

For a particular small group or class, you may find out the status by contacting the church office or group leader.  As things may be in flux for a while, the status listing under the small groups may not always be up to date.